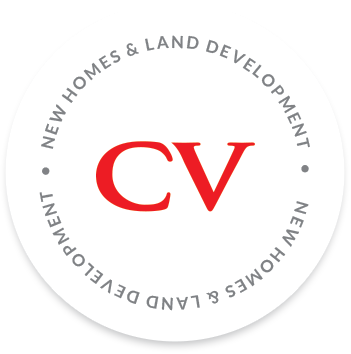 New homes and developments exclusively for you by Cityview.
With decades experience, Cityview Homes has earned a reputation of trust and integrity in the building industry. Specializing in new home construction, land acquisition and land development, Cityview's impressive portfolio includes hundreds of single detached homes, semi-detached homes, townhomes, condominiums and commercial/industrial units in the most desirable locations throughout Southwestern Ontario.
Impressive architectural design combined with fine craftsmanship, specialized trades and premium quality building materials  results in sought after developments to be enjoyed by families for a lifetime. Cityview Homes upholds the highest standards of sales and service, providing accurate and efficient communications and impeccable workmanship. Cityview strives to have every client experience their reputation of excellence day in and day out.
South

Peterborough, Ontario

Cityview Homes and its development partners are working through the process with all levels of government to bring you an exciting new development of single family and townhomes.

Feature Project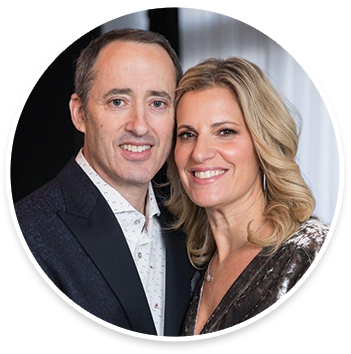 A refreshing new view on new home developments.
EVAN SHEAR with wife Sari / PRESIDENT / CITYVIEW HOMES
Having been immersed in the building industry for over 20 years, Evan Shear, President of Cityview Homes, offers a new view on building today. Evan takes pride in carefully selecting premium land with an awareness that location is integral to the success of any community. Poised with a family-first attitude both personally and professionally, utmost importance is placed on location and livability for the ultimate enjoyment of future families in each new development. Every Cityview community offers impeccable amenities, stunning streetscapes and a friendly and welcoming atmosphere to call home. Evan's responsibilities include lot acquisition, lot servicing and management of architectural design and trade tendering, all while leading a confident sales, service and marketing team.
Evan is activiely involved in the Guelph & District Home Builders' Association and has served in the following capacities: Board Member, President, Residential Division, Membership Committee Member and President's Ball Committee Member.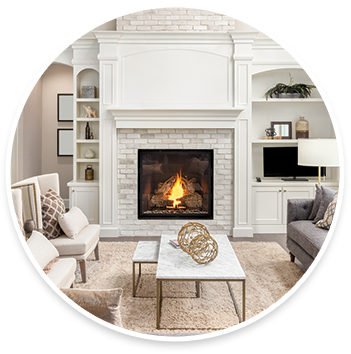 A home to make memories in for years to come.
"From the beginning, the sales staff were very helpful and knowledgeable in assisting us in making our new home decision. Once we purchased our lot and model, the design staff were instrumental in creating a house that translated our thoughts and tastes into a home. The building crew was accommodating and took the time to answer our questions and ensure that the house was exceeding our expectations. It was evident early on that Evan and his staff at Cityview Homes take pride in and stand behind their product. We would recommend the purchase of a Cityview Home to anyone who is looking for a quality home with second-to-none lots. We look forward to settling into our house and making it a home with memories for years to come!"
"Cityview Homes has provided excellent service before, during, and after construction. They have made every effort to ensure our satisfaction, through all stages of the purchase. Their staff are very personable and professional. We are pleased with the final product and would highly recommend them to family and friends."
"We had a wonderful experience with Cityview. From our initial purchase the customer service was exceptional every step of the way. We had some minor changes to the layout and City View was accommodating, helpful and offered advice. Our layout is open and practical and often when people come over they comment on the incredible design. We found the design team at Cityview to be experienced and honest and they offered us many helpful suggestions. Our house has not needed any repairs and anything minor was dealt with quickly and with a high level of care. We are very happy in our Cityview home and definitely recommend this builder to other buyers."
"The Cityview team was a pleasure to work with from purchase to closing! Their approach to customer service is top notch - highly responsive, trustworthy and great delivery! Truly a professional approach and delivery of a high quality home and overall product! From the "must haves" to custom finishing and tremendous customer service - we couldn't have asked for anything more in our recent move!"
"Five and a half years ago, we moved into our new Cityview Home and we are just as happy as the day we moved in. Evan, along with every other member of the Cityview team was professional and very quick to respond to our inquiries, even on the rare occasion we have called them over these past years. From framing to the finishing touches, Cityview used top quality materials and took pride in their workmanship. Our experience building a brand new home was very positive one and we can confidently recommend Cityview Homes to anyone looking for a builder that provides great customer service and an outstanding product!"
"My wife and I have recently purchased a new home from Cityview Homes. Comparing our our past experiences to Cityview Homes we are happy to say that Cityview Homes provided us with everything we expected and wanted. We found that the management and staff respected any reasonable concerns and they were very good at following up on any issue that always comes when building a new home. We are very satisfied with the end result and hope to enjoy our new home for years to come. I would recommend Cityview Homes primarily on the service and accommodating attitude the entire work force, all trades included, extended to us."
Accolades, awards and accomplishments
MOST OUTSTANDING SINGLE DETACHED DESIGN
2014

The Jadeview
The Highlands of East Guelph
•
Guelph & District Homebuilders Association
PROJECT OF THE YEAR FINALIST
2014

The Highlands of East Guelph
•
Guelph & District Homebuilders Association
MOST OUTSTANDING AD CAMPAIGN
2013

Print Ad Campaign
The Highlands of East Guelph
•
Guelph & District Homebuilders Association
MOST OUTSTANDING SINGLE DETACHED DESIGN FINALIST
2013

The Highlands
Guelph
•
Guelph & District Homebuilders Association
PROJECT OF THE YEAR FINALIST
2013

The Highlands of East Guelph
•
Guelph & District Homebuilders Association